I LOVE THE 90'S TOUR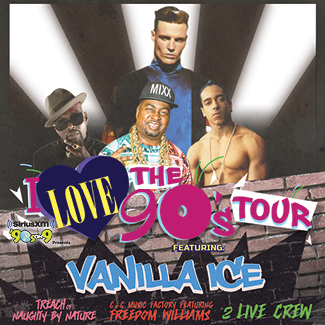 Thursday, July 6, 2023 @ 8:00 pm
21+ Event | All sales are final.

The I LOVE THE 90's TOUR invites attendees to reminisce about the trend-setting decade with some of the most iconic, indelible names in rap, hip hop and R&B.

The July 6th date features performances by iconic '90s artists: Vanilla Ice, Treach of Naughty by Nature, 2 Live Crew and C&C Music Factory.