JA RULE + ASHANTI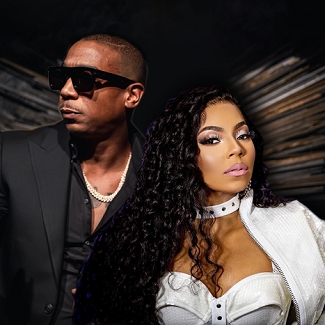 Saturday, December 30, 2023 @ 8:00 pm
21+ Event | All sales are final.

Ashanti shook up the industry in 2001 when her self-titled debut album sold 500,000 copies in its first week of release. With Mega Hits like Foolish, Baby, Happy and Rain On Me, she reigned the charts with multiple #1 and top 10 hits. Since then, The Grammy Award winning writer and actress has gone on to release 4 studio albums, selling over 20 million albums and has starred in a number of feature films, TV shows and stage plays.

Partner in rhyme, Ja Rule has sold an impressive 15 plus million albums, also dominating chart positions while working with everyone form Jay Z to J-Lo. The 5 time Grammy nominee boasts a number of Awards having won VMAs, BET, Teen Choice and Soul Train Awards. His filmography includes franchises like The Fast And The Furious and Scary Movie.

Two Legendary acts in their own right, but it's together, that this dynamos team shines when standing face to face and performing their classic hits, Always On Time, Mesmerize and Wonderful.